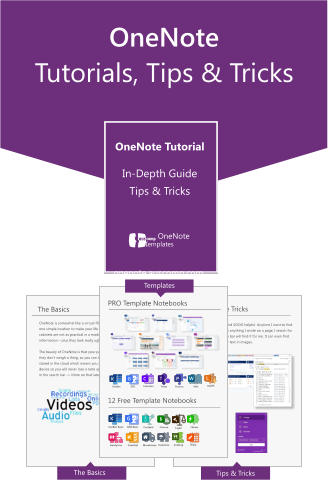 So you just got started with Microsoft's OneNote? You know that you can use it to take notes and not much more – but you want to know why it should be your primary note-taking and information-saving tool. If I'm right, you came to the right place!
I've been using OneNote as my main information storing tool for work and personal life since it was first introduced back in 2003. Fast forward to present day and now my whole business revolves around it.
It's my mission to use OneNote to help people bring organisation and productivity to their lives without the associated stress
In this complete tutorial, we will look at what you can do with Microsoft's OneNote and some of the most useful tricks I have picked up throughout my own journey.