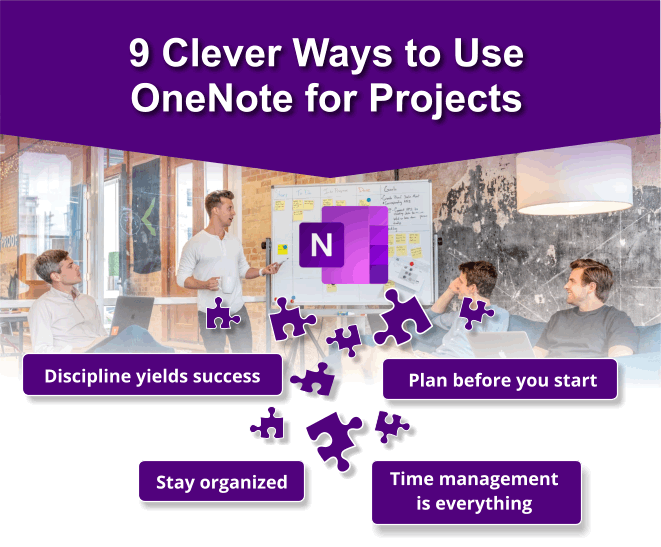 Hey reader,
🚀
Did You Know?
If you've been navigating the vast expanse of Office 365, there's a hidden gem waiting for you:
OneNote
. Beyond its reputation as a note-taking app, OneNote shines brilliantly as a dynamic tool for project management.
🛠️ Why OneNote?
OneNote not only boasts an extensive feature set suitable for various tasks but also offers seamless integration with Office 365. This integration fosters a collaborative environment, ensuring every project runs smoothly.
💡 Inside This Issue:
We're unpacking 9 transformative ways OneNote can refine your approach to project management. Whether you're a novice or a seasoned project manager, there's something in store for everyone!
📊 The Undeniable Benefits:
Still contemplating the switch? Reflect on the perks of masterful project management:
Realizing envisioned goals.

Boosted customer contentment.

Resource optimization.

Full-fledged project control.

Assured punctuality & budget adherence.

All-inclusive stakeholder communication.

An undeniable competitive advantage.

Tangible savings in time & money.
Stay informed and inspired!,
- Steve & the Team from Auscomp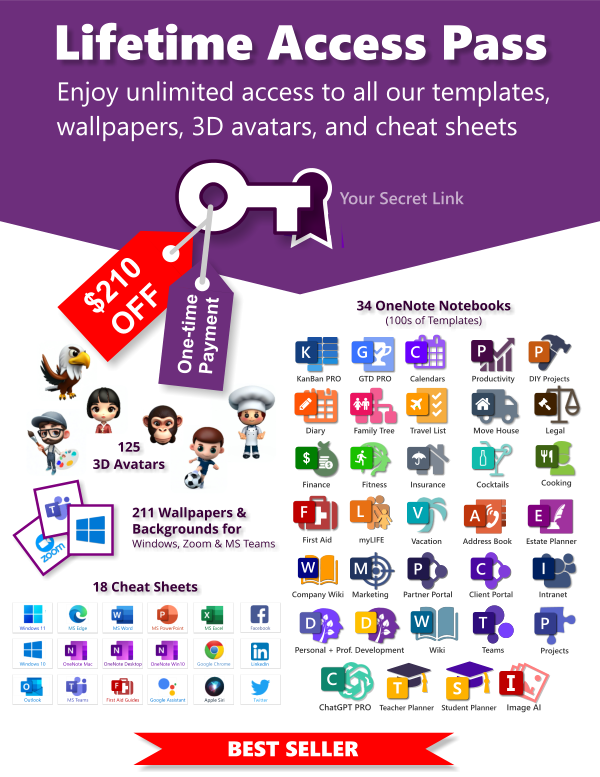 Get 10% off our Lifetime Access Pass. For only US$ 89, enjoy Unlimited Access to all our OneNote Templates, Wallpapers, 3D Avatars and Cheat sheets.


Act Now! Secure Your Exclusive Discount Today with this Secret Link!
Your unlimited resource treasure trove awaits, thanks to our extended offer!

💥




P.S. You might also like:
Making Microsoft 365 Users
more productive with less effort!
(Microsoft 365 and OneNote are registered trademarks of Microsoft)
You are receiving this email because you either downloaded, purchased or registered one of our products or services.