Hey reader,
We hope this message finds you well. As part of our ongoing commitment to keeping you informed about the latest trends and developments in the world of AI, we are excited to share our latest blog post:
In this comprehensive guide, we delve into the industries most likely to be affected by the rise of AI, including manufacturing, transportation, retail, customer service, healthcare, and education. More importantly, we discuss practical strategies that you can employ to stay relevant and competitive in this rapidly changing landscape.
Here's a sneak peek of what you can expect:
An in-depth analysis of how AI is set to disrupt various industries.

Practical strategies for upskilling and embracing technology, with a special focus on the use of OneNote templates.

Insights into the importance of soft skills in an AI-driven job market.

Tips on how to stay informed about the latest AI trends, including a preview of our next newsletter topic: Microsoft's new Copilot feature in Microsoft 365.
We believe that with the right preparation and mindset, the AI revolution can be more of an opportunity than a threat. Our latest post is designed to equip you with the knowledge and tools you need to navigate this new era with confidence.
You can read the full post

clicking here

📌


As always, we appreciate your continued support and interest in our content.
Steve & The Team @ Auscomp
Exciting News: We've Extended Our Free Gift Offer!

Due to the overwhelming response and as a token of our appreciation for your continued support, we've decided to extend our Free Gift Offer!


Get 10% off our Lifetime Access Pass. For only US$ 89, enjoy unlimited access to all our templates, wallpapers, 3D avatars and cheat sheets.


Don't wait, claim your discount today with this secret link!
Your unlimited resource treasure trove awaits!

💥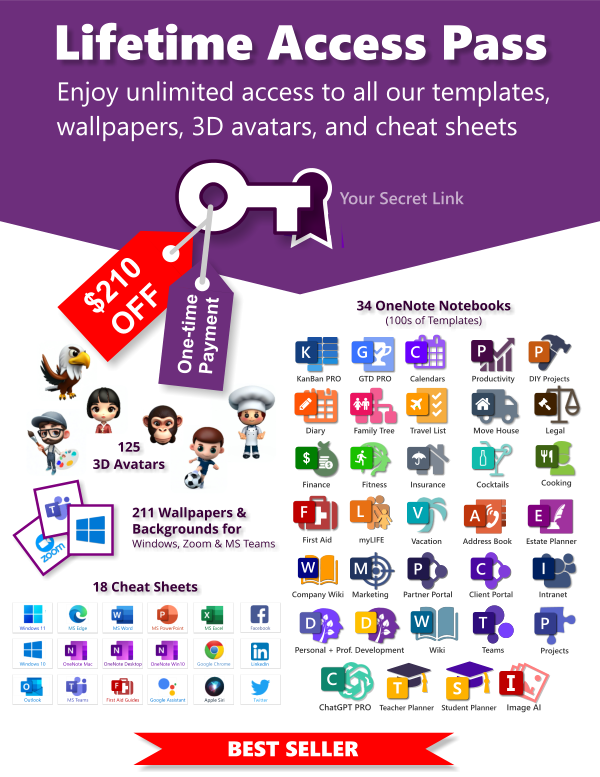 P.S. You might also like:
Making Microsoft 365 users
more productive with less effort!
(Microsoft 365 and OneNote are registered trademarks of Microsoft)
You are receiving this email because you either downloaded, purchased or registered one of our products or services.