Hey reader,
Struggling to stay organized? Want to find your notes in a snap? You're not alone!
We've just published a post that could change your digital note-taking forever:
Discover how to use OneNote's hierarchies and tags effectively to structure your notes and retrieve them in an instant. Get ready to save time, boost your productivity, and keep your workspace clutter-free.
Don't delay! Start your journey towards ultimate organization by clicking here

clicking here

📌


Happy productivity!
Steve & The Team @ Auscomp
We're celebrating our valued customers with an exclusive offer!
Enjoy a generous discount of 20% on our Lifetime Access Pass. For just US$ 79 you'll gain unlimited access to all our templates, wallpapers & backgrounds, 3D avatars, and handy cheat sheets - that's a whopping $220 off!.
Seize this opportunity and claim your discount today using this secret link for customers!
An endless wealth of resources is just a click away. Let the exploration begin! 💥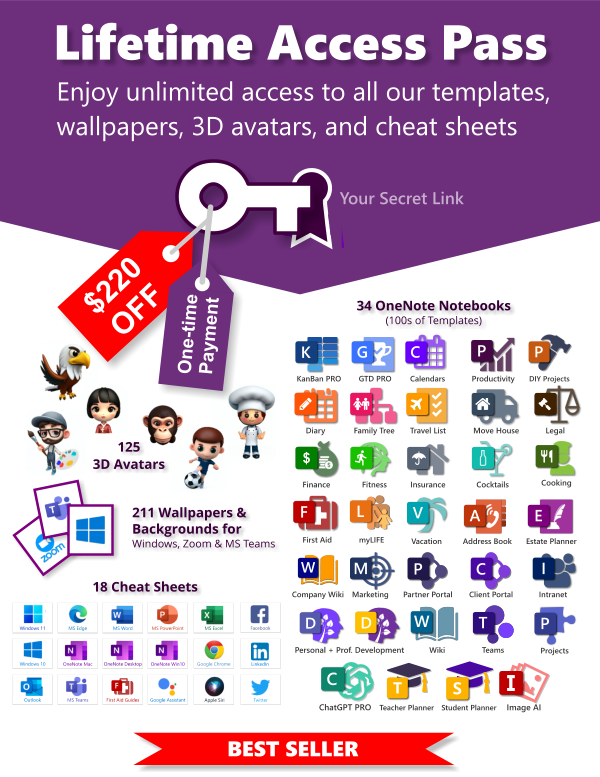 P.S. You might also like:
Making Microsoft 365 users
more productive with less effort!
(Microsoft 365 and OneNote are registered trademarks of Microsoft)
You are receiving this email because you either downloaded, purchased or registered one of our products or services.