reader,
are you a student, or professional who just loves being organized?
No matter how organized you are, is it always hard to find your notes?
You're a busy person and you shouldn't need to scramble through all your folders and files in search of that single piece of information you need.
But without proper systems, it can be difficult to find the notes you need when you need them.
Especially if you just randomly add your notes into that single notebook you use for work, study, ideas and everything in between.
There are simple systems you need to implement if you want to quickly find that note and get on with your life.
These systems require mastery of OneNote's hierarchies, search bar, tags & the myriad of templates available to you. It's essential if you want to store notes properly.
And proper storage of your notes grants you your second brain. A way of dumping and recalling anything useful...
Instantly.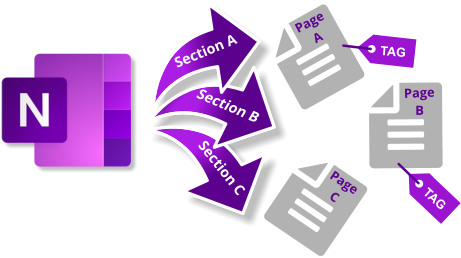 So, whether you're trying to stay on top of a project or just keep track of your thoughts,
Save yourself the time and hassle.
Don't spend another day keeping sloppy notes.
Because your input reflects your output.
- Steve & the Team from Auscomp


P.S. If you use OneNote you might also like:
Making OneNote users
more productive with less effort!
(Microsoft 365 and OneNote are registered trademarks of Microsoft)
You are receiving this email because you either downloaded, purchased or registered one of our products or services.